Bed & Breakfast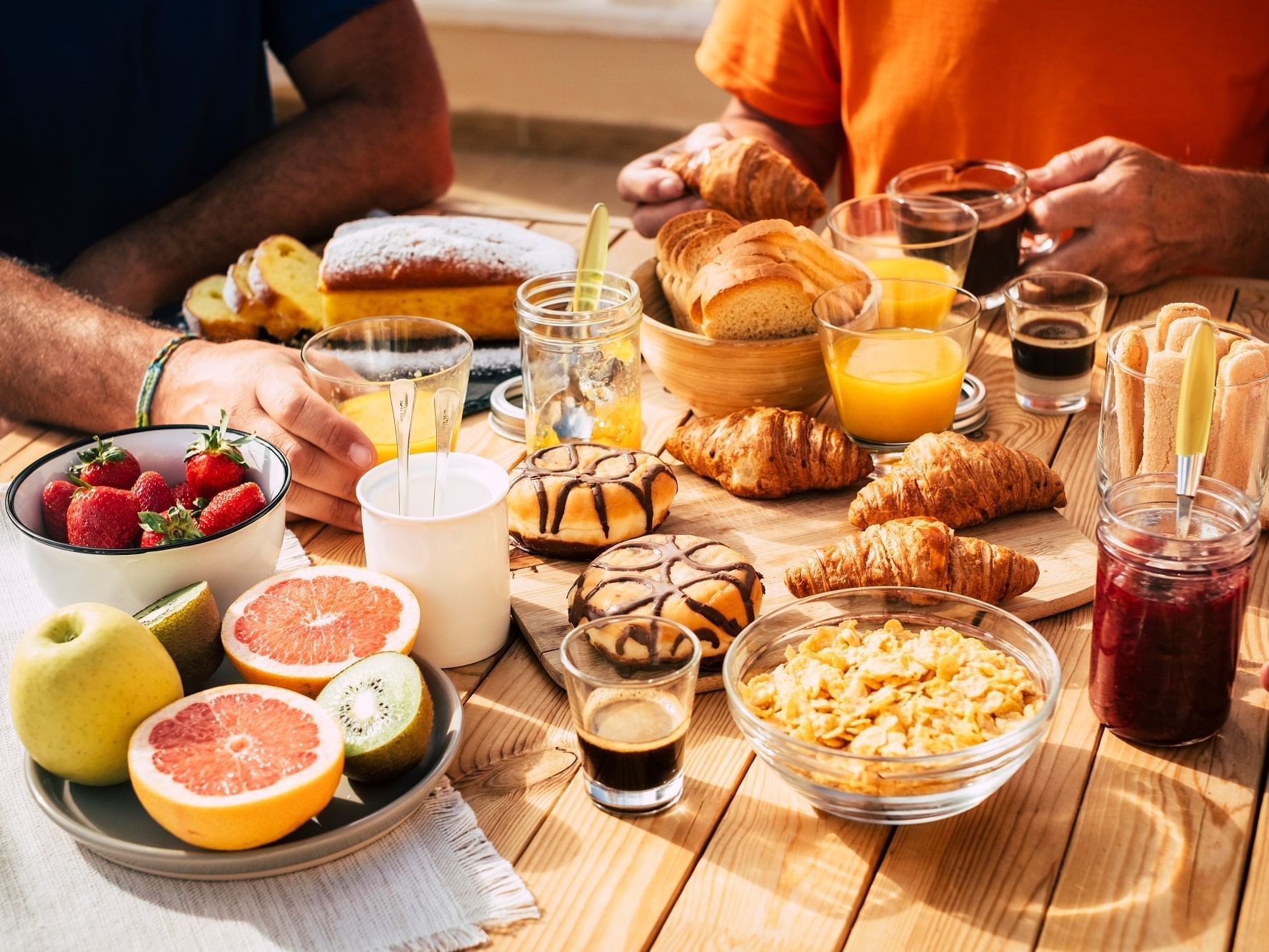 Don't we say that breakfast is the most important meal of the day? With our Breakfast included offer, wake up gently and enjoy a tasty moment. When you book a room, you benefit from the breakfast included. Perfect for early morning energy and in shape for any busy day.
With us, breakfast is a special moment. Feeling peckish or wanting a big feast, in a rush or taking your time, our hoteliers offer a generous and diverse breakfast. Both children and adults will find something they like with a choice of balanced, homemade or regional products. Traveling for business, for couples or family trip, give yourself a morning treat and listen to your hungry appetite.
Throughout the year, live an absolute experience by staying in our hotels. Each stay is the perfect moment to meet our hoteliers, discover their world and their sense of hospitality. Enjoying a breakfast with regional products or merely sharing a discussion with our crafty hoteliers, you will only feel one desire: come back for a new experience.