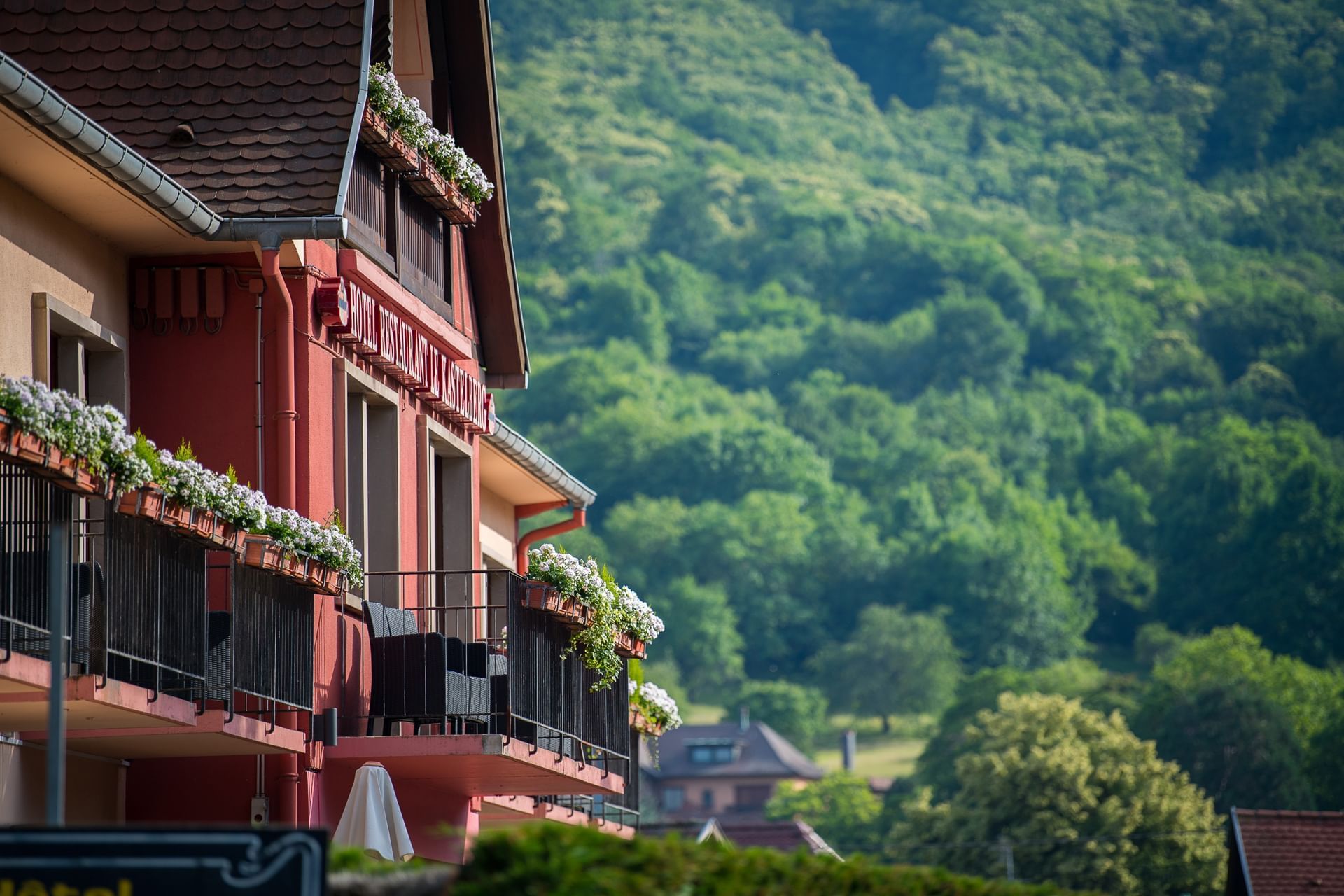 Welcome
Hôtel Le Kastelberg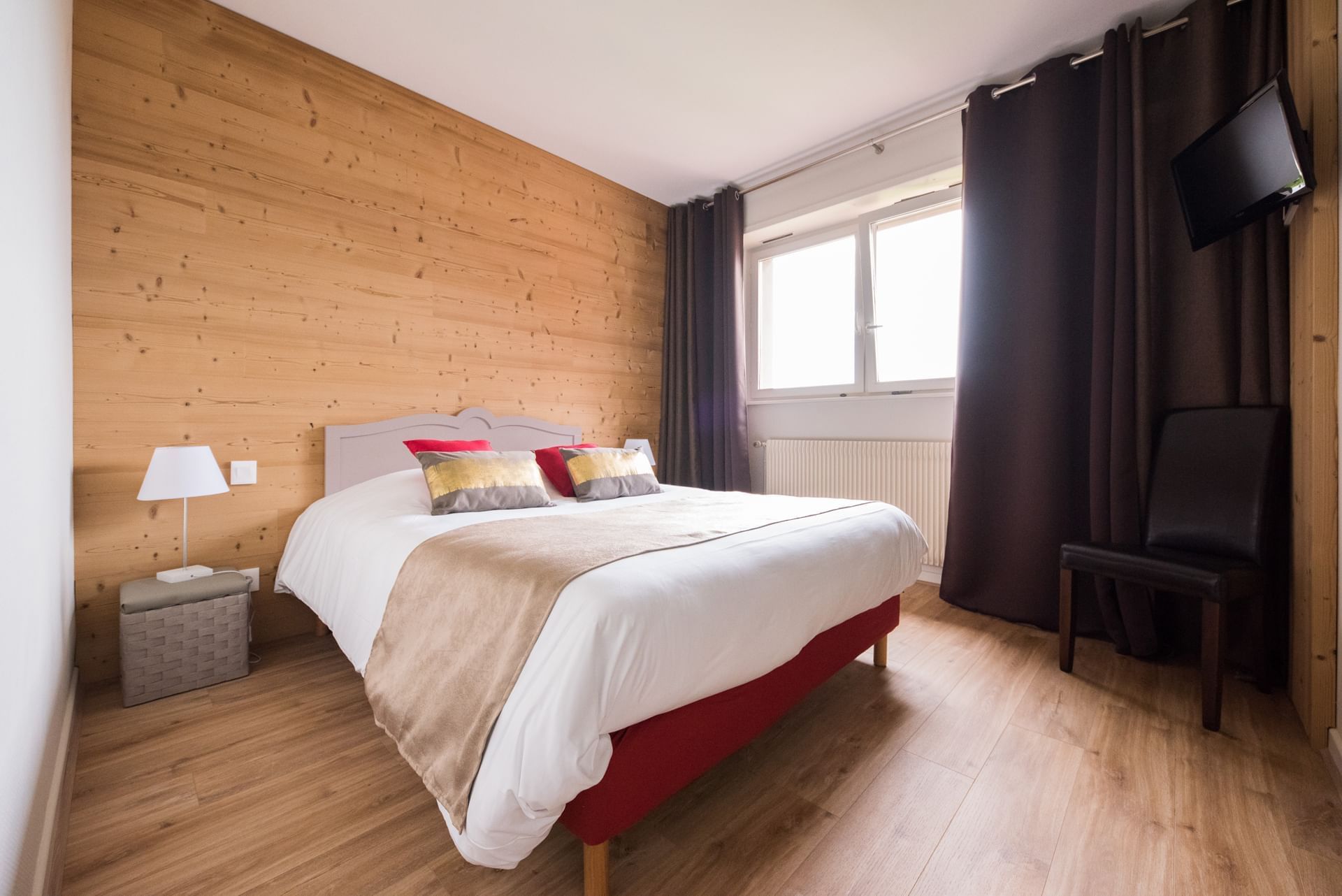 Welcome
Hôtel Le Kastelberg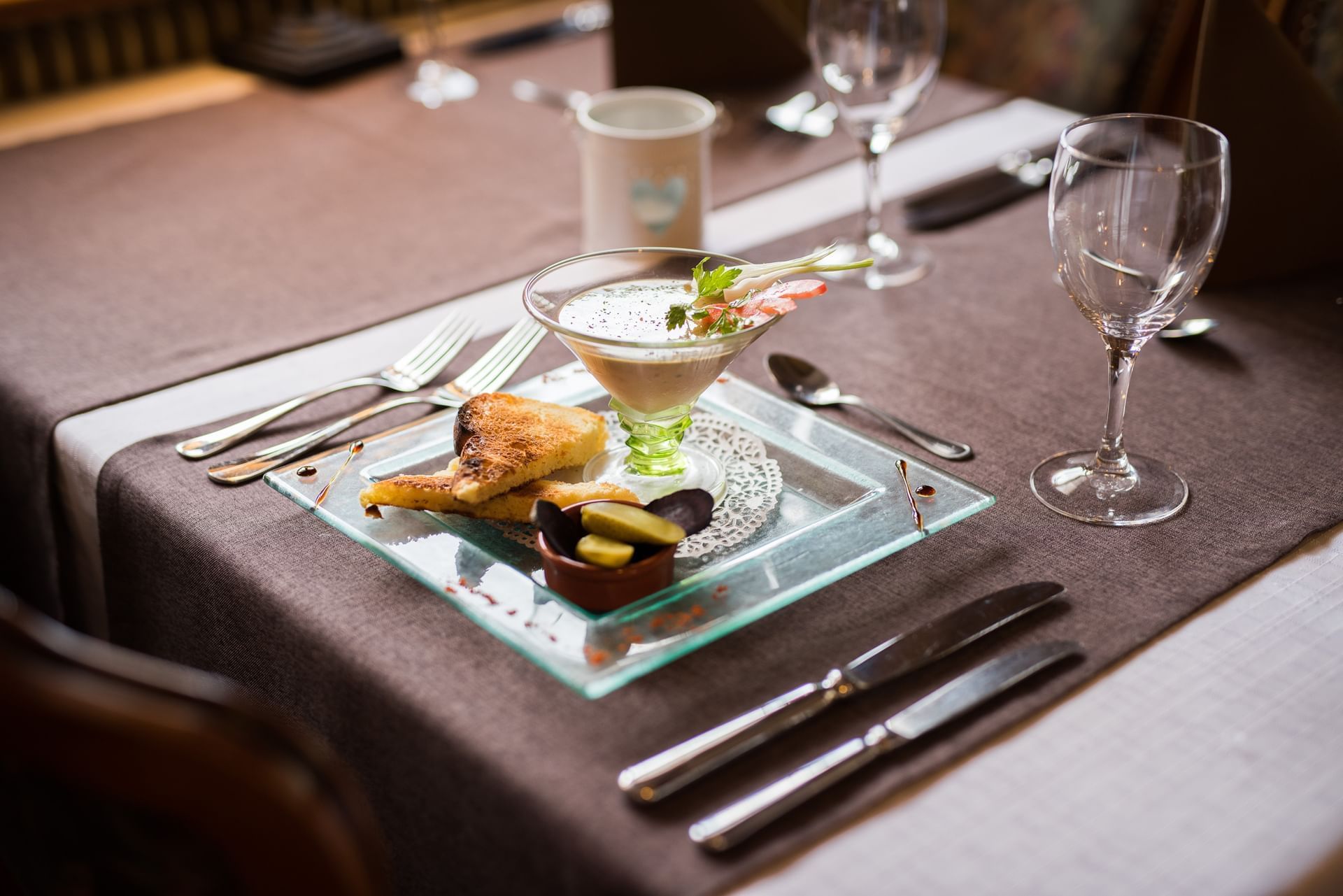 Welcome
Hôtel Le Kastelberg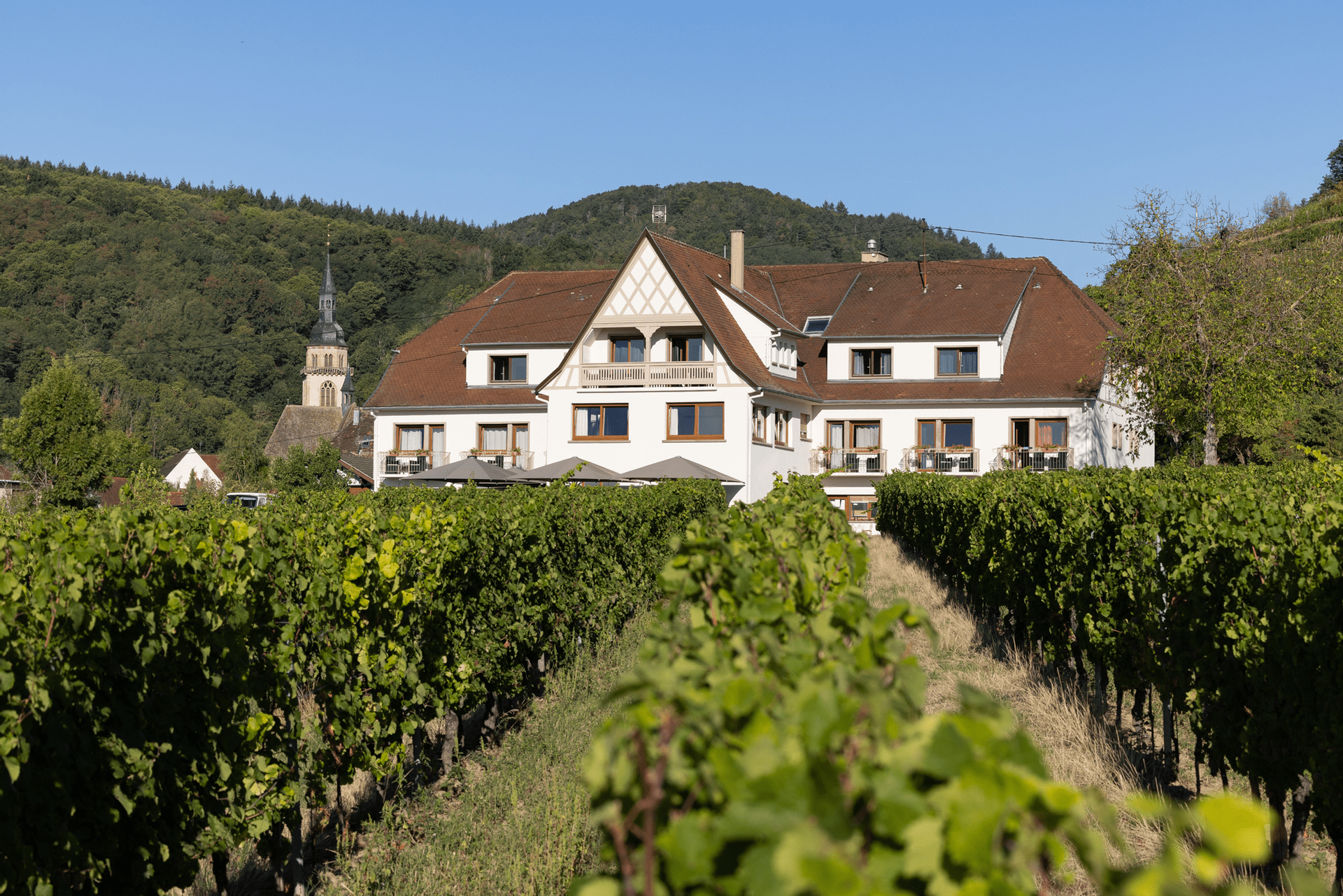 Hero title
Lorem ipsum dolor sit amet consectetur
Le Kastelberg***, Charming Hotel & Restaurant
Book your stay in Alsace at this charming Hotel in Andlau
Are you looking for a quiet and serene place to have an unforgettable stay in Alsace?
Snuggled in the Kastelberg vineyard, our Hotel & Restaurant welcomes you in its green setting. You will be pleased by the tranquility and friendliness of the place.

Explore the region
Do you want to know more about hiking trails, cultural sites, opening hours or simply to be as close as possible to tourist news? Visit the official portal of the Pays de Barr et d'Andlau or our dedicated page by clicking here!
Our Rooms
Hotel rooms with stunning views
Our three-star hotel offers 29 rooms spread over two floors. Spacious and bright (between 17 and 37m²), they offer you all the comfort you need for a pleasant stay. Half board on request.
See all rooms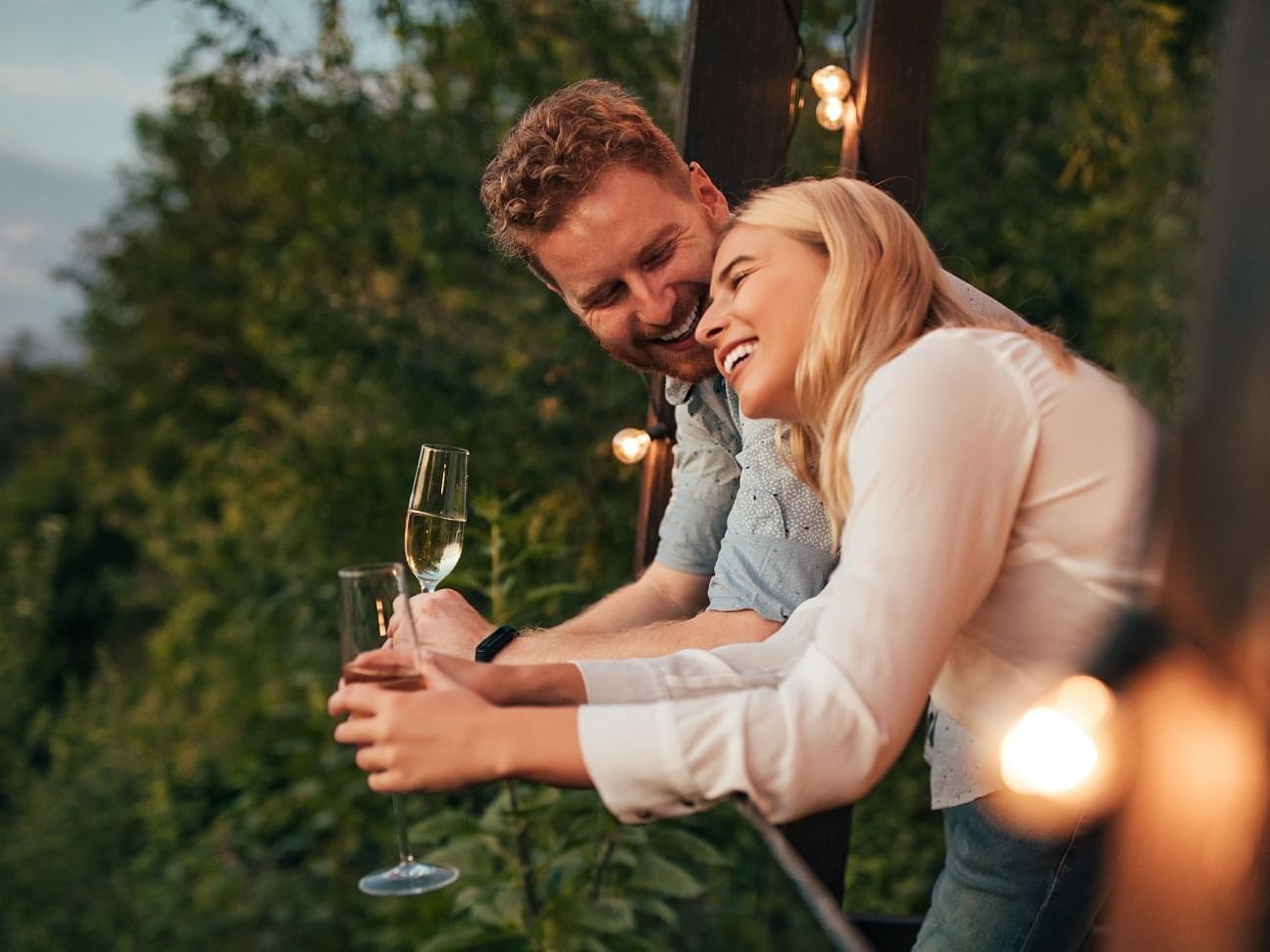 Short Break
With the offer Short Break and more, you can benefit from a discount up to 30%.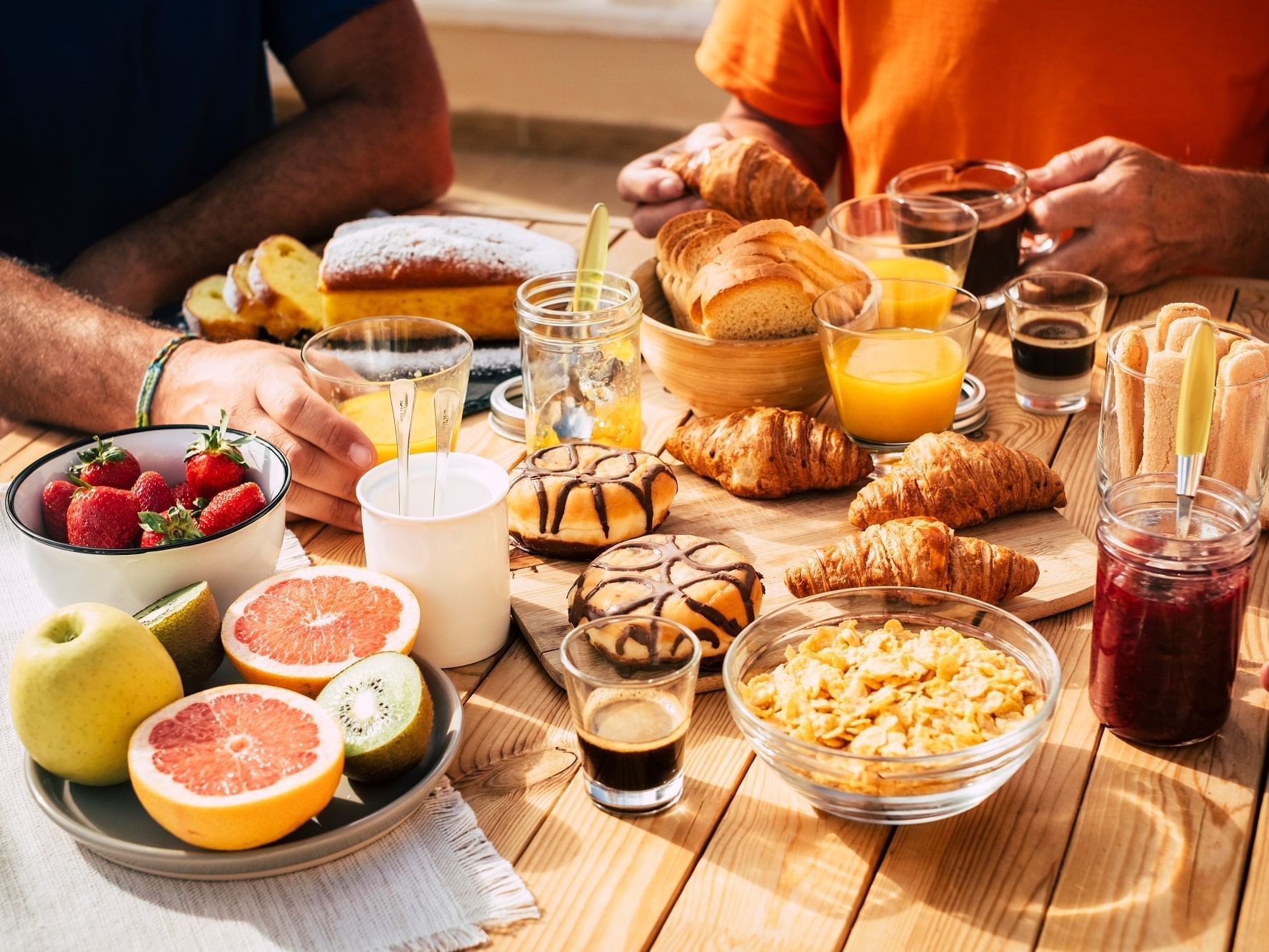 Bed & Breakfast
Breakfast is included in the price of the room.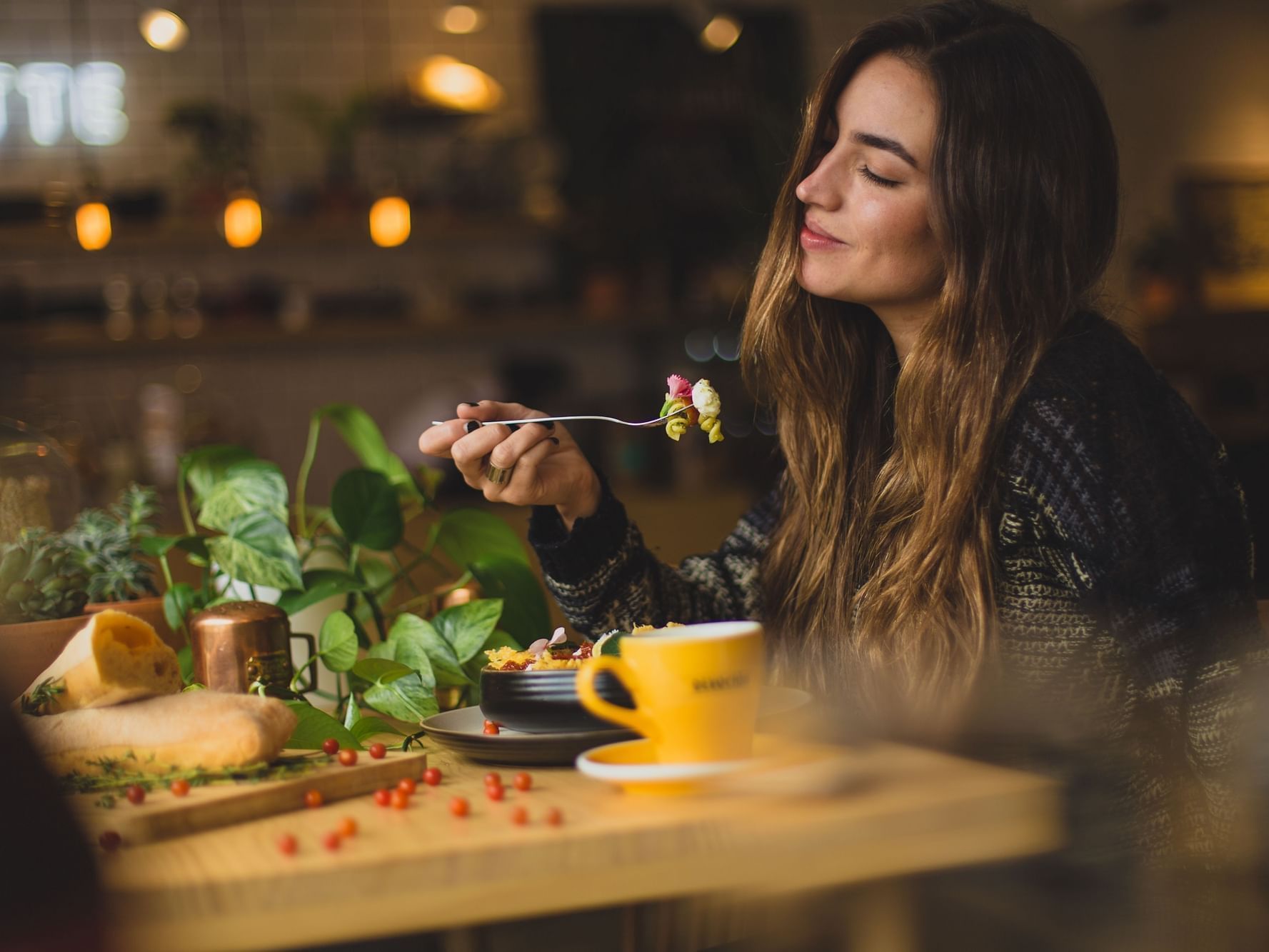 Half Board
With the Half Board offer, breakfast and dinner are included in the price of the room.
Our services
Our 3 starred Hotel & Restaurant, located between Colmar and Strasbourg, is perfect for exploring the many facets of the region, which is full of marked trails. You can also devote yourself to playful and fun activities with the family, share moments of relaxation with friends or discover its heritage.
See all our services
Room amenities


All our rooms are fully equipped
Location
An exceptional setting in the heart of Alsace
Our 3 starred Hotel is nestled away from traffic, in the heart of the vineyards and on the edge of the forest in the small wine-growing town of Andlau. This one owes its reputation to its 3 great wines Wiebelsberg, Moenchberg and Kastelberg. Andlau also stood out to the general public by winning second place in the broadcast hosted by Stéphane Bern, the "Favorite Village of the French" during the 2014 edition.
A stopover on the Wine Route, at the foot of the Vosges Mountains, Andlau has everything to seduce you. Stroll through its picturesque streets to discover its history, its half-timbered houses, its flowered balconies, its wine cellars or its Ste Richarde Abbey.
Read more
Hotel Kastelberg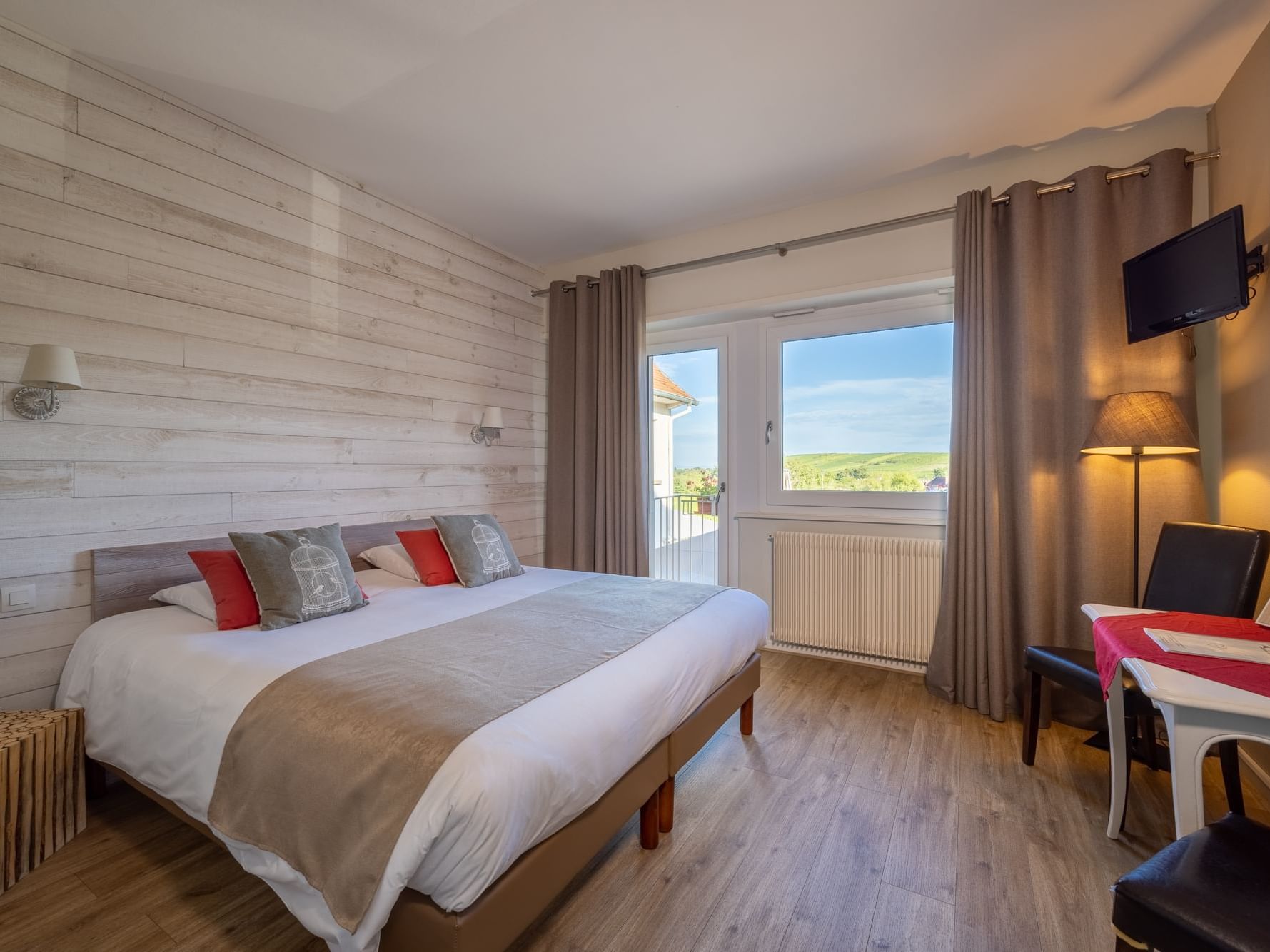 A hotel in the heart of the Alsace vineyards. A warm and friendly welcome.